Alltech supports farmers with donations to the Iowa Derecho Devastation Relief Fund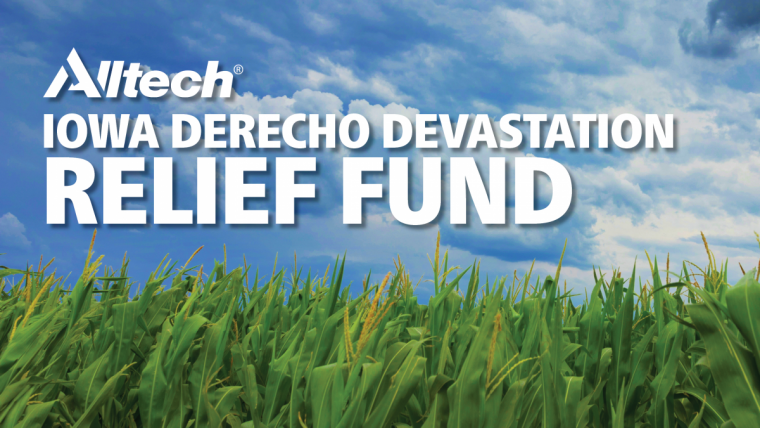 In the aftermath of the derecho, the extreme weather event that devastated several communities across Iowa on August 10, Alltech has established the Iowa Derecho Devastation Relief Fund to match donations dollar for dollar and provide goods and services to farmers and their local communities who have been directly impacted.
"This unexpected derecho caused significant destruction in the communities that our customers and colleagues call home," said Dr. Mark Lyons, president and CEO of Alltech. "Many now face flattened fields and grain bins, significant repair of fencing and much more in the midst of an already difficult year. We hope our Iowa Derecho Devastation Relief Fund provides a boost of support as Iowa's farming community demonstrates its resilience in recovery."
Alltech and Hubbard Feeds will be donating the funds raised to the Iowa Cattlemen's Association, the Iowa Pork Producers Association and the Iowa Corn Growers Association, who will ensure that these resources are utilized to aid the rural communities most in need of assistance. The companies are also donating equipment, including tractors and skid steers.
Donations are being collected through the Pearse Lyons ACE Foundation, Alltech's 501(c)(3) non-profit. Alltech will match donations up to $25,000, and all contributions will go directly toward helping Iowa farmers and the surrounding communities impacted by the derecho. For more information and to donate to the Alltech Iowa Derecho Devastation Relief Fund, visit www.alltech.com/iowa-derecho-relief.